I've enjoyed Robert Greene's previous books immensely. The 48 Laws of Power was my introduction to the Machiavellian world of power and intrigue. Each page of the book was filled with useful ways to create an aura of power and become a more powerful social creature. His later book, Mastery focused more on an improvement of the self. In that book Greene explored the ways one can learn from the various Masters who have lived before us and have made a profound impact in various areas. And it was with this same interest and hope that I approached this book.
Just like his other books, this one is massive as well. Going for a never-ending 624 pages, it is by no means a quick read. And after reading through a few chapters, I realized that the book has fallen prey to the oft tried and tested trend in self-help literature. Anecdotes, anecdotes and more anecdotes. Mind you this is a safe method. That is why most self help literature heavily rely on this structure. But it is something that I greatly abhor. Yes successful stories do strengthen the conviction of a particular theory. But they also tend to suffer from confirmation and selection bias. It is almost as if Greene made a rough outline of the laws and then searched for examples that would fit these theories. Moreover it feels like that some of the anecdotes are greatly simplified or even modified to suit the narrative.
He might have done the same in his other books as well. But for some reason these anecdotes don't work here. After a couple of chapters, I found myself skipping the anecdotes directly to the part where he explained a particular law.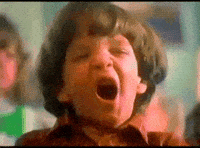 But by the time I reached the fifth law, I found it quite impossible to carry on. And hence I closed the book, abandoning it for good. I very much would have wanted to like this book and learn from it. But unfortunately the denseness of the material really put me off. The author has rambled on and on to fill up the book with feel-good stories and then propose a one-page full fount of self-help advice. I feel a better idea would be to go through the bibliography that the author has given at the end and instead peruse some of those works. That would be a more productive use of your time.