Last night I finished reading the first volume of Lee Kuan Yew's autobiography – The Singapore Story. The book had such a poignant ending that I had to just close the book and just sit for a moment to feel unburdened. After all the months of fighting that LKY and his political party endured against opposing powers, he found himself in an unenviable position – that of a leader of a country that was pushed out of a federation and left to fend for itself, and I felt for him.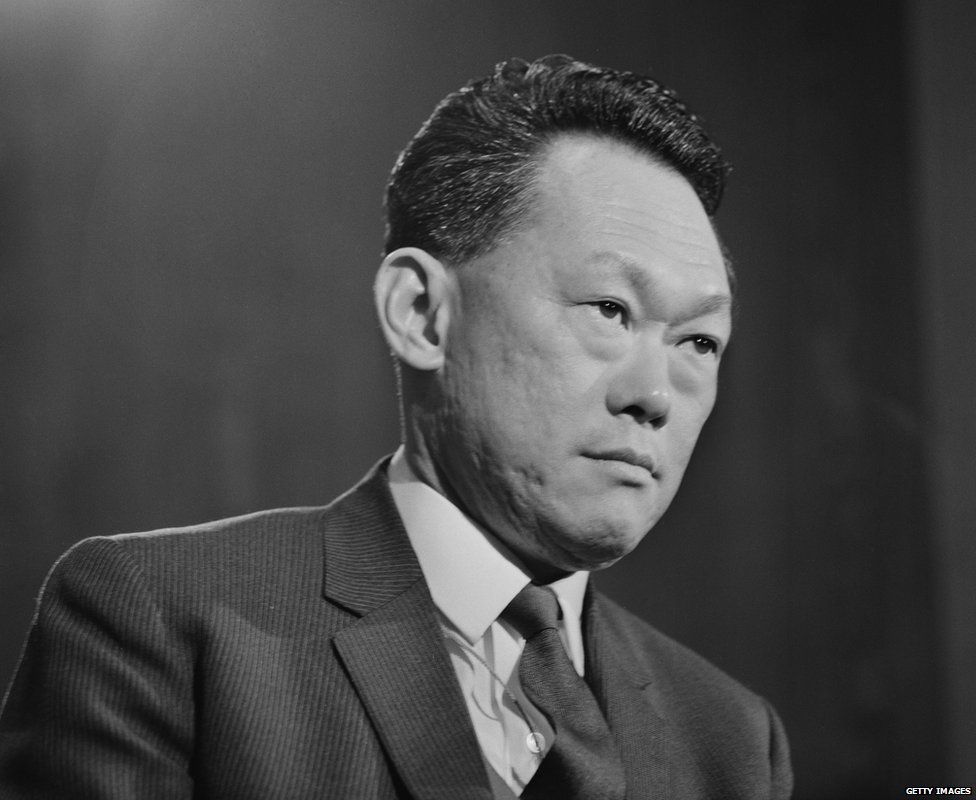 The Singapore Story is the first of two volumes that LKY has written about his life and political career. The first book talks about how Singapore gained independence, or rather, how it was forced into it. Strange but true. The second book, From Third World to First, talks about LKY's efforts in turning Singapore from an isolated backwater into one of the most livable cities in Asia. It is all the most impressive because at the time it was handed independence, Singapore was a third world nation, a small weak country with no major industries and no sense of self-reliance. At the time it was dependent on its neighbouring state even for its water supply.
Although there are many inspiring lessons from his leadership, there are few particulars that I liked about the book. First, I was quite impressed by LKY's grasp of English. It definitely helped that he was schooled in English from an early age. His higher education in England also contributed to this fondness for English. And the book showcases his impeccable English and his expansive vocabulary. I found myself grabbing the dictionary multiple times throughout the book. One only has to watch his interviews available online to see how fluently he spoke English. In fact, it was only later during his political career that he started learning other languages such as Chinese and Malay, in order to better communicate with the citizens of his country.
There are two major events that can be said to have shaped LKY's thinking and his political philosophy. These two events affected how he designed his political career and the principles on which he built Singapore. One was his time in England where he saw the British (his country's colonisers) in their home land. And second was the Japanese invasion of Singapore during World War II. I feel it is not simply a coincidence that some of the most vivid and harrowing chapters of the book are that of LKY's description of the Japanese invasion of Singapore. His authoritative streak in his government policies probably came from his observation of his oppressors and adoption, in parts, of their methods.
The book does get a bit dense in a few places. Singapore faced a lot of strikes in the 1950s, notably of which were the Hock Lee bus riots. Effectively, this period was also the time when LKY's legal career took off. But I found that the author spent a lot of time describing these strikes, and how LKY helped the students and workers get their due against the establishment. Later on in the book, the author also describes in painful detail the tension and power-play between the communists parties of both Singapore and Malaysia and LKY's own political party, the PAP.
By the time the Malaysian PM pushed him out of the Malaysian Federation, it was evident that they were quite intimidated by LKY's popularity and his unwavering focus in bringing Malaysia together. There are lots of poignant moments in the book, especially the speech that he gives in the Malaysian Parliament and the press conference he was forced to have when Singapore was kicked out of Malaysia. One can watch snippets of these events online and it gives a clear sense of the pressure and responsibility that LKY faced at that time.
Singapore today is the envy of Asia, if not the world. And although criticized for some heavy handedness in his governance, LKY has definitely achieved brilliantly what he set out to do – make Singapore into one of the best cities to live in. Although this book does not chronicle how he did that, but it sets the background of how LKY found himself in that position and what events in his life influenced his thinking to turn Singapore into the place that it is today.
If you are a fan of biographies, then you will definitely love this book. It stretches a little too much in the middle. But I urge you to stay with it. And it will help you understand one of the most important and respected world leaders of the 20th century.